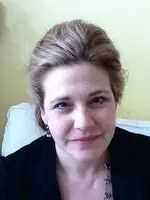 Dr. Gail Kalin PhD is a Licensed Clinical Psychologist specializing in individual adult and couple psychotherapy.
Dr. Kalin's therapy goal with clients is rapid and effective behavior and life change.

Dr. Kalin is an interactive therapist, known for her goal-orientated, pragmatic and solution-focused approach. Her therapeutic approach is to provide support and practical feedback to help clients effectively address personal life challenges. She integrates complementary therapy approaches and techniques for a highly personalized approach tailored to each client. With compassion and understanding, she works with each individual to help them build on their strengths, tackle their symptoms and challenges, and grow personally.

With over 20 years psychotherapy experience, Dr. Kalin has worked with a broad spectrum of clients and issues. Her areas of expertise include Hypnotherapy, Cognitive Behavior Therapy (CBT), EMDR (Eye Movement Desensitization and Reprocessing), NLP (Neuro Linguistic Programming), EFT (Emotional Freedom Technique) and Mindfulness and Psychodynamic approaches.
Dr. Kalin is currently co-founder of the Northern Virginia Society of Clinical Hypnosis (NVSCH), which is a local component society of ASCH. She is currently applying for ASCH Approved Consultant Staus. She is a past President of the Washington Society of Clinical Hypnosis. She is a graduate of Brown University and has a Masters and PhD from Yeshiva University Ferkauf School of Professional Psychology . Her dissertation research was at the National Institutes of Health (NIH).

Dr. Kalin is currently Clinical Instructor in Psychiatry and Behavioral Sciences at The George Washington University School of Medicine and Health Sciences.
For more information or to make an appointment, please call 202-365-5212 ; email Dr. Kalin for a consultation today at [email protected] or text Dr. Kalin at 202-365-5212 . Phone sessions including Skype are also available.